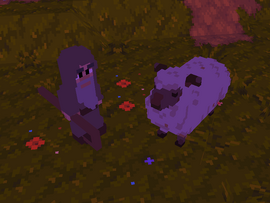 Wool is used in one of the recipes to make Cloth.
gathering
Edit
there are two ways to gather wool in Timber and Stones.
the first way is by setting a Forager to hunt sheep this is the fastest way to get Wool however once all the sheep dead you will have to wait a long time for more to spawn
Ad blocker interference detected!
Wikia is a free-to-use site that makes money from advertising. We have a modified experience for viewers using ad blockers

Wikia is not accessible if you've made further modifications. Remove the custom ad blocker rule(s) and the page will load as expected.